PROTECTING THE INTEGRITY OF OUR NEIGHBORHOODS
Vincent grew up in District 54, and he's seen it go through many changes. Some of those changes have been positive, but others are a cause for concern.
Where we go from here depends on the willingness of our leaders to act. Vincent wants our housing to remain affordable, but he also doesn't want to see our communities become stereotyped by state and city leaders. He wants businesses to grow in District 54, but he will not sell out to developers.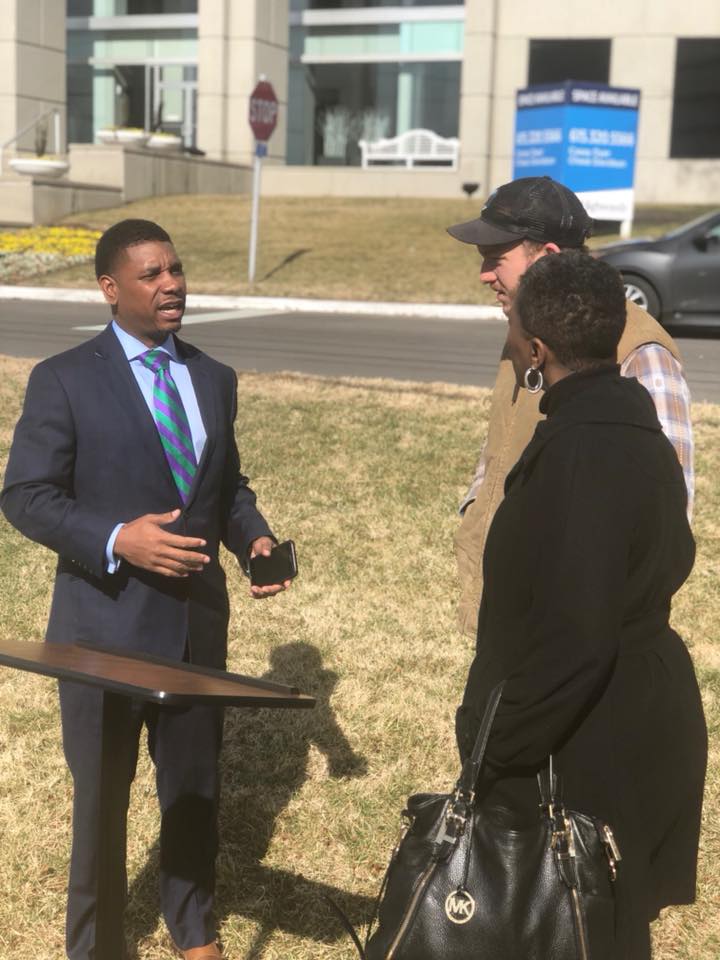 LISTENING TO THE PEOPLE
Vincent will be an outspoken champion of our community, and he will do that through transparency and accountability. The people of District 54 want to their voices to be heard, and Vincent will be there to listen.
Now is not the time to play the games of traditional Tennessee politics. It is the time for action. Vincent is not running for the House of Representatives to enrich himself or to sit at the Capitol and do nothing. He is running so that citizens of District 54 can have a trustworthy leader who will always take their call or email.
BUILDING A FUTURE FOR OUR FAMILIES
The most vulnerable members of our community, our children and our elders, do not have it easy right now in the state of Tennessee.
As the husband of a Metro Nashville Public Schools educator, he has seen how tough it is for teachers, kids, and parents. Parents should not have to fear for their children's safety at school and on the bus. Teachers should have the support they need to teach without having to dip into their own pocketbooks for supplies. And Tennessee's children, no matter whether they attend Julia Green or Alex Green, should be able to access a quality education that prepares them for their futures.
Vincent has watched his mother, Glenda Dixie, suffer from stage 4 lung cancer. In addition to the physical and emotional toll an illness takes on a person and their family, there is also a significant cost for medicine and hospital visits. No one should ever have to choose between food, shelter, and medicine, but that's the situation many of our elders find themselves in. Vincent's mother is a fighter, and she's also got her son to help her make ends meet. But not every ailing parent has that luxury. After spending their lives building a community and raising a generation, all of our seniors should have the right to a basic quality of life.
At the legislature, Vincent will fight for public schools and be a stalwart supporter of Medicaid expansion. It's past time that real solutions were found for these issues.
We Need Your Help
Bringing reasonable politics to the Tennessee Capitol is a long hard battle, and we need your support. If you have any interest in helping with the campaign, volunteering your time or helping with events and fundraising, please let us know. And if you want to donate, it will help greatly.