Governor Lee considers special session to address schools' pandemic challenges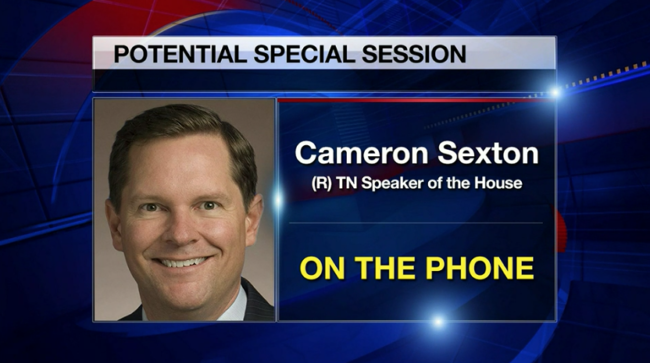 NASHVILLE, Tenn. — Tennessee Governor Bill Lee is considering a special session focusing on the pandemic related challenges facing our schools.
The governor's office said he's weighing a number of options to make sure students and teachers have the support and resources they need.
On both ends of the aisle, some state lawmakers agree that Tennessee schools need to reopen safely as the pandemic continues.
Have questions about the spread of coronavirus? We have an entire section dedicated to coverage of the outbreak. CLICK HERE for more.
House Speaker Cameron Sexton said they will work with Gov. Lee if he wants to call a special session focusing on some of those challenges.
"I think learning loss is one big thing we're all looking at. If the kids aren't in school are they going to perform well on the TCAP tests at the end of the year," said Speaker Sexton.
A special session would allow lawmakers to pass education bills much earlier during the regular session.
But newly elected Democratic caucus chairman, Rep. Vincent Dixie believes this should have happened much sooner.
"I think it's a failure on the governor's fault for not preplanning and being more proactive with this and why would you wait at this late hour and what can truly be done to get our kids back to school safely," said Dixie.
Rep. Dixie said they have to figure out how to keep educators safe in the classroom.
"If our teachers aren't safe how can we expect to we can expect them to teach effectively. Then we're going to have a problem getting subs which we've seen that over the past semester," said Dixie.
Previously, teachers' unions asked state lawmakers for hazard pay if they have to return to the classroom. Speaker Sexton said they're evaluating all options.
"I think there are a lot of school systems who have gone back cautiously and allowed teachers with health status or based on age to work from home and do virtual education. I think there are those who are younger teachers who don't have those same health issues that have been in the classroom in other areas," said Speaker Sexton.
If a special session is called, it would likely be in January when the General Assembly is already back in session.
That means it wouldn't cost you – the taxpayers – any additional funds.