Special legislative session to address COVID-19 impact on education begins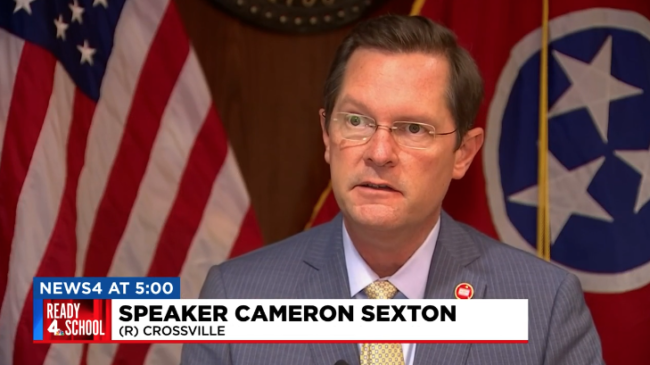 NASHVILLE, TN (WSMV) – State lawmakers will focus on education this week during a special legislative session.
Tennessee Gov. Bill Lee addressed a joint session of the Tennessee General Assembly before the special session on Tuesday afternoon.
"As we approach the one year mark of managing the COVID-19 pandemic in Tennessee and facing the number of other challenges in this state and on the federal level, it's a common refrain to hear 'this is a historic time,' or an 'unprecedented time' or 'never before have seen a challenge of this magnitude,'" Lee said.
Lee said lawmakers "cannot wait because our students cannot wait." The proposed legislation state lawmakers will tackle learning loss, literacy, accountability, and teacher pay.
"We have a lot of learning loss in Tennessee. We don't know to what extent until we do the Tennessee Ready test here at the end of the school year, but we're anticipating learning loss," Speaker Cameron Sexton, (R) Crossville said.
Speaker Sexton said 20 bills had been filed for the session. One proposes holding back third-graders who are struggling with reading. It's being called a third-grade reading gate.
"We are proposing a third-grade reading gate, which means that we make sure students are prepared before we pass them through to the fourth grade," Lee said.
The idea is already getting criticism.
"We have seen this particular bill in action before in the United States in Mississippi, and it looks great on paper. Great on paper, but what it is smoke and mirrors," State Rep. Vincent Dixie, (D) Nashville said.
Dixie worries about the bills that will be taken up this week. Another talks about after-school learning mini camps.
"There's no safe way that I see to do in-person learning at this point. Kids' school day starts at the bus stop," Dixie said.
Lee said no teacher would face any penalization due to test results this school year.
"We are proposing additional funding through both an appropriation bill this week and our upcoming budget to give a pay raise to every single teacher in Tennessee," Lee said when talking about teacher pay.
Joseph Wenzel